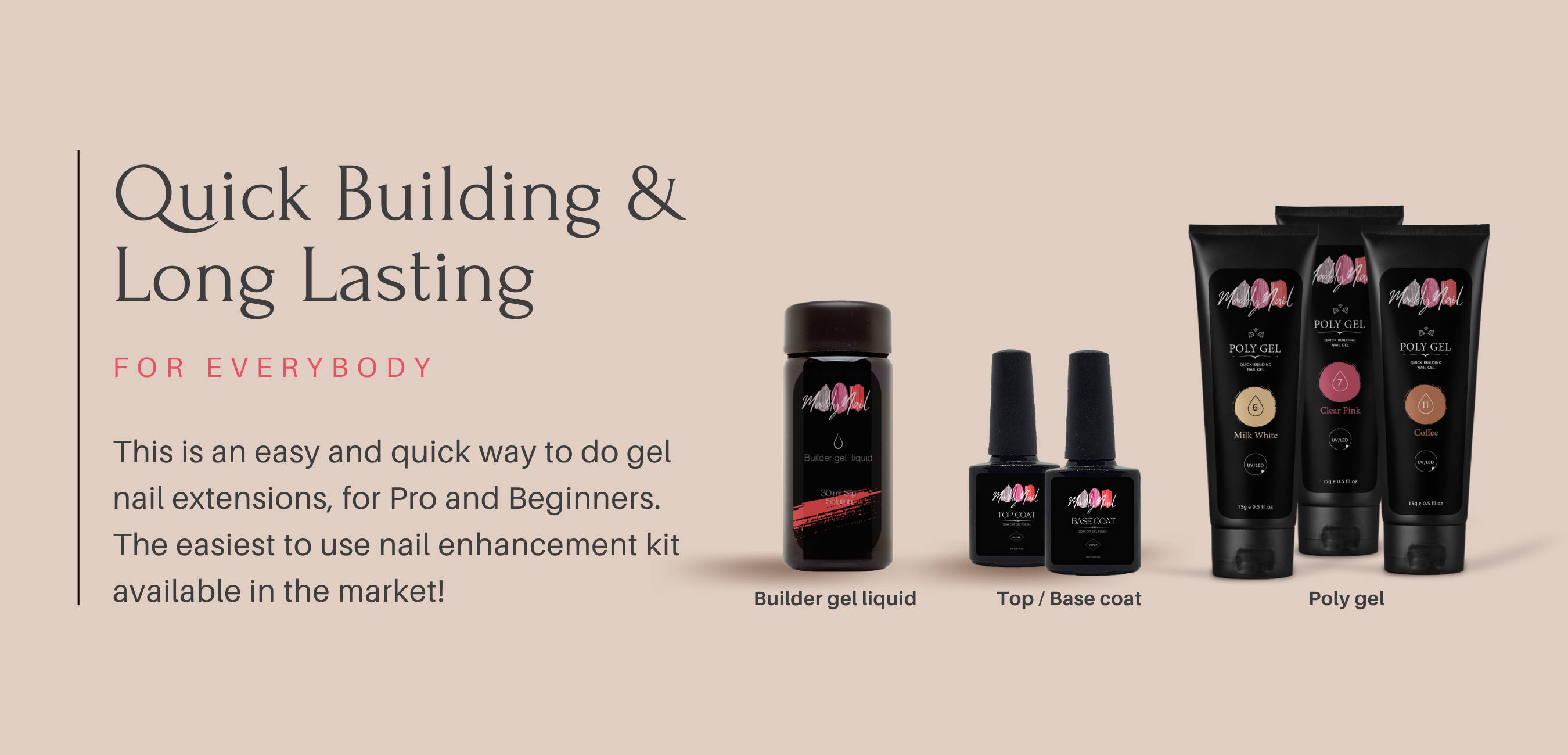 The ideal kit for a polygel manicure
The Maddynail ™ kit is designed to give you a
polygel manicure and gel nails quickly and easily.


What does the complete polygel kit includes?
---
- 1x UV Nail Lamp : the UV lamp catalyzes the polygel once the molding is complete. It reproduces the action of UVs from the sun to harden acrygel (polygel).

- 100x Molding capsules : the molding capsules draws the nail shape that will fit you. There is enough of it to find the right size for your fingers.

- 1x Jar of acetone, for several uses (30ml)

Acetone (slip solution) will allow you to shape the polygel, to give it the shape you want. The quantity contained in this polygel kit is sufficient, to allow you to make as much molding as you want.

- 1x Spatula double tip to apply acetone :
the polygel spatula allows you to smear the polygel with the acetone. It is strong enough to go with the molding and absorbent enough to retain the action of acetone, so no waste!
- x3 Polygel tubes available in different colors (15g): Clear Pink, Milk White, Coffee


- 1x Nail file brush

- 1x Base coat lotion (12ml)

- 1x Top coat lotion (12 ml)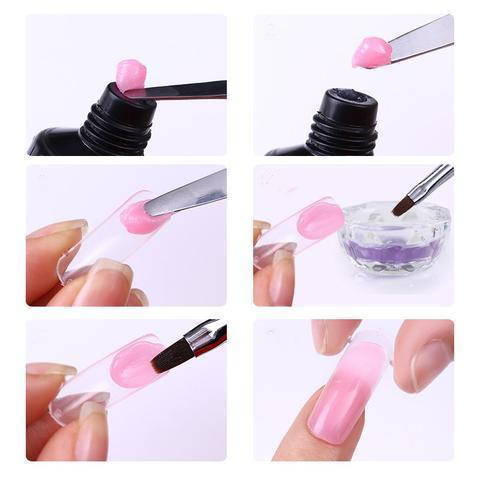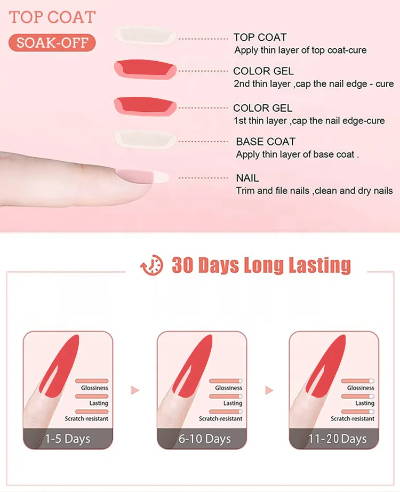 Choose your perfect
LENGTH and SHAPE